Keep Your Cryptos in Your Wallet
No Account or Login Needed
Low 3% Commission
Transparent
Start Staking Today!
Stake your Theta and Tfuel at tStake.io Today!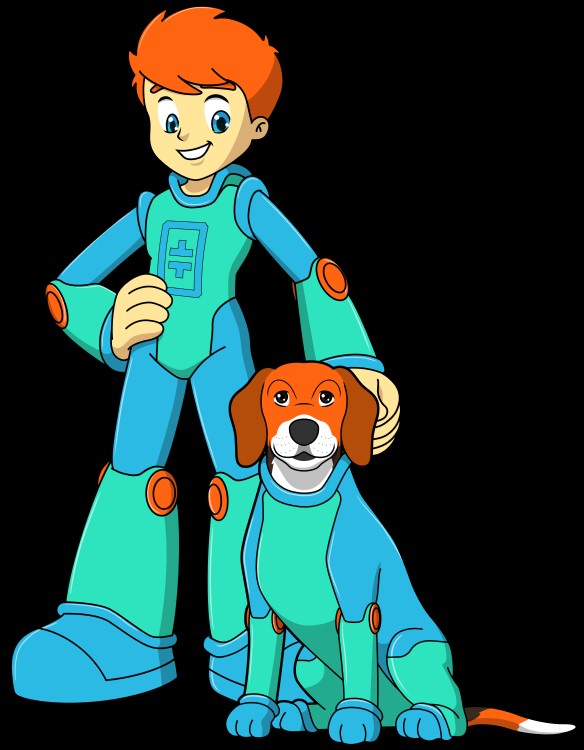 Theta Man set out on a mission to be a non-custodial digital staking service. That enables you to securely stake your Theta and Tfuel from your wallet, then view its returns on tStake.io
Our Current Network

US Guardian Node 1

US Guardian Node 2

France Guardian Node

UK Guardian Node
Currently Theta Man setup 4 clones of the same Guardian Node ensuring consistent up time. He also went out and built his unique Edge Node Cluster. Each cluster consists of over 115 Edge Nodes. This allows for unlimited Theta Staking and a current maximum of 58 Million Tfuel being staked.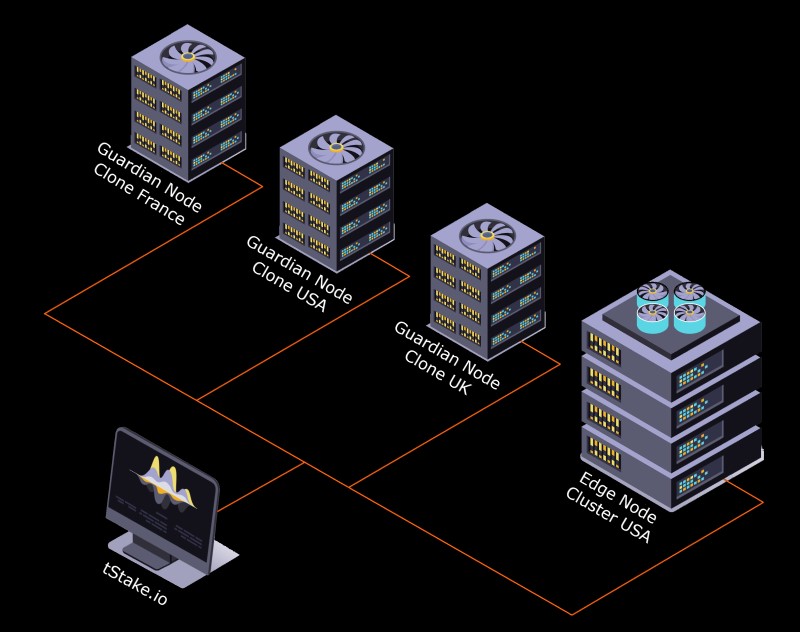 Theta Man's Dream Network
Theta Man dreams of a day when he can add up to 3 additional Guardian Node Clones in different countries like Singapore, Australia, and Japan. To better secure the Theta blockchain and to better ensure his node never misses a block. Along with a day when he can setup an additional 10 Edge node clusters allowing for 638 Million total Tfuel to be staked on tStake.io.
Learn more here.

Singapore Guardian Node
Launching when 5 Million
Theta are staked.

Australia Guardian Node
Launching when 20 Million
Theta are staked.

Japan Guardian Node

Launching when 40 Million
Theta are staked.





div style="width:95%;">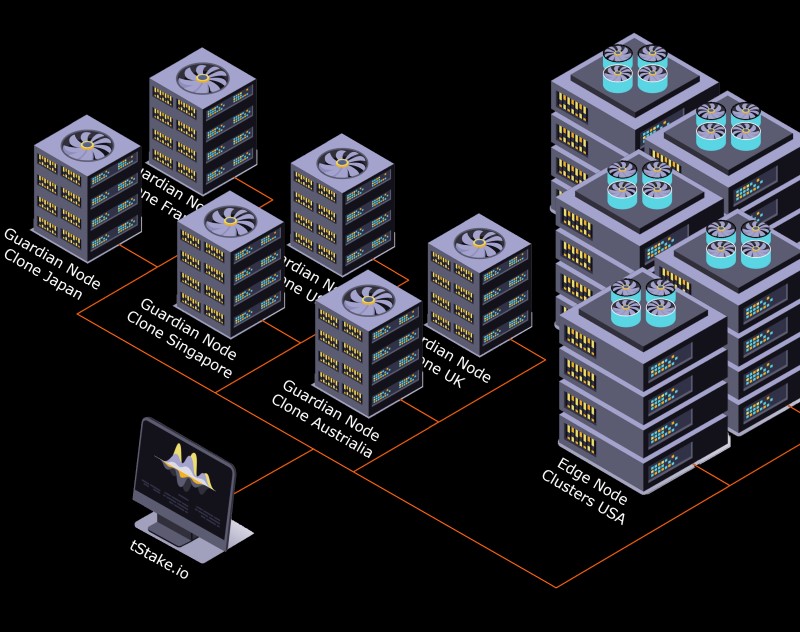 © 2021 tStake.io